With Halloween approaching pumpkins are are popular as ever, many in fields go to waste, why not make the most out of pumpkins by making a creamy pumpkin soup. Pumpkin soup in the winter never gets old, it is healthy and easy to make.
This recipe serves 4 people, with 10 minutes prep time and 50 minutes cooking time.
Ingredients
1 Tablespoon Olive Oil
1 Large Onion – finely chopped
4 Garlic Cloves – finely chopped
1 Pumpkin (8KG)
1 Chicken / Vegetable Stock
Ground Black Pepper
120 ml Double Cream – plus extra for serving
1 Bunch of Coriander leaves for serving.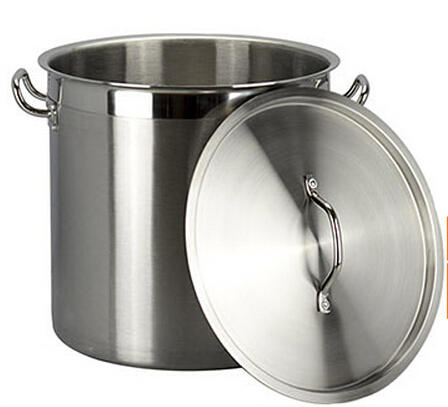 In a large pan or soup pan, heat the olive oil on a medium heat. Add in the chopped onion and garlic cloves. Cook until golden.
Mean while; peel the pumpkin, scrape the seeds out and cut into small chunks.
Add the pumpkin chunks into the pan, followed by the stock and a dash of salt and pepper.
Bring to a boil and reduce the heat. Leave to simmer for around 30 minutes.
Once cooked and cooled blend the mixture in a hand blender or mixer until smooth.
Stir in the cream.
To serve: Pour into soup bowls, adding a swirl of cream, a dash of pepper and some coriander leaves.
For blending the soup why not the Bosch MSM6S50GB ErgoMixx Style Hand Blender available for £78.00 at EAW.
Featuring; 12 speed settings, universal chopper for precisely chopping your vegetables. Detachable blender foot with eject button, for easy removal and cleaning. Quiet, low vibration motor. AntiSplash, Soft touch handle.